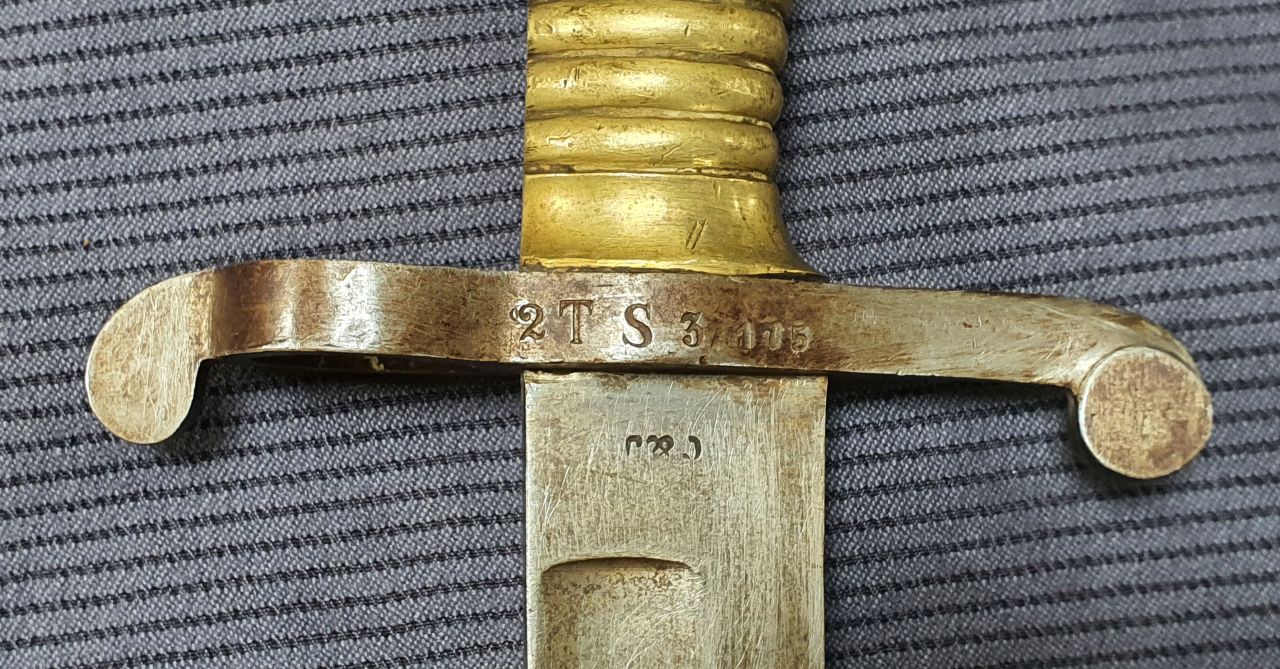 Unknown bayonet, I presume German – other collector rather agree with me. Very well made, huge and heavy. Absolutely original. Not to be found in any book. The only stampings are regimentals on a crossguard, typical though not unique for German bayonets. Font is typical for the period. The blade is marked Clemen & Jung. According to what a friend has found the regimentals can be translated as Sanitats-Kompagnie des Train-Bataillons – a Medical Company of a Service Corps Battalion. Bacause of the relatively huge barrel I would place it in 50-ies or early 60-ties of 19th century. Before German Union, because it lacks other markings typical for later German products, probably ordered by one of smaller German states.
What interesting one of the collegues posted pictures of almost identical bayonet but with iron hilt with leather grips, similar unit markings, unfortunately not showing the rail.
My brass hilt bayonet came from Sweden. Investigating further I've learned from one great Scandinavian collector, that both these bayonets were sold by one guy, who some time earlier aquired them from one older collection.
Any opinions about these mysterious bayonets would be appreciated.